Weddings are, more often than not, incredibly costly occasions. Canadians say they're spending an average of just under $9,000 on their special days, but many couples still don't have that kind of money. Luckily, there are many things soon-to-be newlyweds can do to save some cash and still have a great time!
Tie The Knot And Celebrate At The Same Venue
When choosing a space, definitely keep in mind the place's ability to host all the day's events. Choosing one site for your vows and the big party can cut costs right down because you'll only have to pay for one venue!
Timing Can Be Everything For A Wedding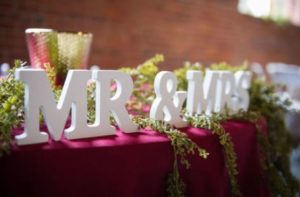 Saving money often starts with when you choose to have the reception. Peak times for venues are usually Saturdays in May through September. The venue knows this, the caterers know this, the decorators know this – everyone charging you money knows when they'll be in demand. By going away from the peak times, you can most likely make your dream reception more realistic.
So hold the reception on a Thursday, Friday, or a Sunday during a colder month, like March, April, October, or November! You'll be in a better position when discussing the plans with your venue and caterers, as they won't be swamped with other couples vying for access.
Think Earlier In The Day For Wedding Food!
Dinner, while being great and all, is also the most expensive meal to host and cater. Most couples want the evening time for their celebrations, making the costs for that a lot higher. By choosing a breakfast / brunch / lunch spot, you can negotiate a sweeter deal for your budget! Besides, who doesn't love eggs benedict and mimosas?
Go Big By Going Private For Your Wedding
You don't always need a hall to have a fun wedding. If you can score a massive backyard on a beautiful day, you can save on venue rentals and all the associated costs. A catered buffet, a couple of Smart Serve-licensed friends or family members, a large tent, and some string lights can really make for a magically intimate occasion!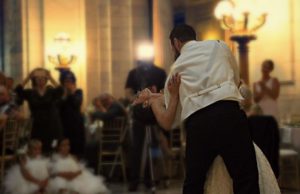 Be Bar Smart At Your Wedding
The bar can be one of the wedding night's biggest money holes. You could always have a shudders cash-only bar (we kid, not everyone can afford an open bar, and it shouldn't be an expectation!), but if you want your cash-strapped friends to celebrate to their heart's content, limit the options. Pick a limited selection of your favourite beers and wines, with the mainstay spirits like vodka and rum doing side duty. It could save you a lot on opened, barely-used bottles and access to a venue's expensive bar options. And don't forget, save money in your budget for the most advanced wedding photo booth technology!