This holiday season, you probably have many, many wonderful family gatherings lined up. But after so many years and so many gatherings, you're probably going through the motions now. The same old games, the same cookies, the same meal with slow cooker meatballs… besides adding more nutmeg to the nog, is there any way you can spice things up?
You've probably had a blast with them at weddings and work functions. Now introduce a photo booth to your family holiday parties for even more fun!
Photo Booths Create Lasting Seasonal Memories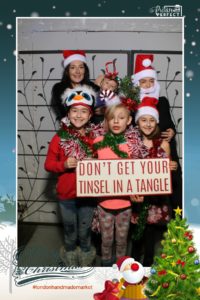 We often leave the family holiday parties loaded up with leftovers, seasonal cards, and sugar, none of which we're all that excited to get. Book a holiday photo booth to leave with high-def digital mementos you'll want to keep forever!  
Photo booths are a creative way to get super fun photos of everyone in your family. It's especially great if you have family members who aren't really comfortable having their photo taken; anyone who wants can then have a lot of fun hamming it up for the camera without bothering anyone. Add some props, effects, and silly poses and everyone will have a great time!
You Won't Waste Time Trying To Get The Perfect Shot
Does walking around taking pictures with a smartphone leave something to be desired? It's not just the poor photo quality – nobody wants to be the person responsible for preserving precious party memories. Everyone should be able to enjoy the party without having to view it through a lens, and anyone who wants to stay out of the shot should have their wishes granted. Keep everything easy and take awesome, high-quality photos with your family by renting a photo booth!
Holiday photo booths are an easy solution that requires no work. The booth and the camera does everything for you – just make sure to bring your biggest, jolliest holiday smiles. Even the most photo-averse among your family members will have a tough time resisting this fun!
Photo Booths Are Fun For All Ages!
Family parties need entertainment that works for everyone, young and old. This isn't a work party with an open bar and an age restriction – you've got to have some fun for the kids, too!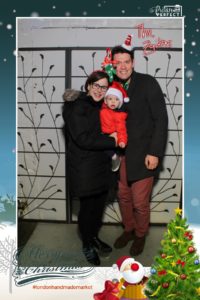 Luckily, a party photo booth will have a little something for every family member. A wide assortment of props and special effects will appeal to the kids and kids-at-heart, while the professional-quality photos will capture every bit of the holiday happiness.
A photo booth can elevate the family holiday party and help everyone bond together. You'll create lasting souvenirs that everyone can take home. Whether you're getting silly with the props or taking a serious series of portraits, a family holiday party with a photo booth will make everyone smile. Get in touch today to inquire about a photo booth rental!